Porcelain Veneers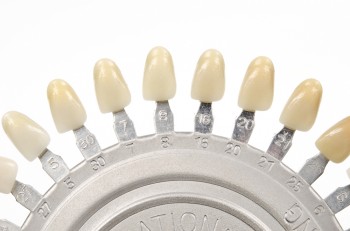 Men and women looking for a permanent way to whiten and perfect their smile should consider porcelain veneers, which are available through a nearby Roseville dentist.
While many dental professionals offer porcelain veneers, it is wise to search for a nearby cosmetic dentist, otherwise known as an esthetic dentist. Cosmetic dentists have more experience with porcelain veneers.
What is a Porcelain Veneer?
A tooth veneer, similar to a crown, can be used by an esthetic dentist to reshape a smile after a tooth has been damaged. But these thin porcelain, tooth-shaped facades are also used to cover severely discolored teeth, change the appearance of crooked teeth and get rid of unwanted spaces between teeth.
Are You A Candidate for Porcelain Veneers?
The appearance of a smile can change drastically through the use of veneers. Imagine finally having that movie star smile you've always dreamed of having.
To determine if you are an ideal candidate for porcelain veneers, a Roseville cosmetic dentist will need to examine your teeth, gums and bone structure. After the initial consultation, the average cosmetic dentist requires one or two additional appointments to complete the process.
The Procedure
The first step in the process requires that the esthetic dentist makes impressions of the teeth, which can take approximately 30 to 45 minutes. The Roseville dentist will also select a shade of white that best compliments your smile and begin preparing the teeth by performing any necessary reshaping or buffing. A local anesthetic will be required.
Once the dental impressions are made, the veneers will be ordered. There may be several weeks between the two required dental visits since every patient's porcelain veneers will be custom made.
When the patient returns to the office, the Roseville dentist will start the installation by cleaning the teeth with a chemical that promotes maximum adhesion. Then, each tooth veneer will be applied by using bonding cement and an infrared light. Again, only a local anesthetic will be required during the process.
Caring For Your Porcelain Veneers
Proper dental hygiene is required to keep porcelain veneers looking their best for many years. This includes brushing, flossing and semi-annual examinations by an esthetic dentist.
Patients can expect veneers to last at least a decade if they follow good dental hygiene. Although they are very durable, they will not last a lifetime, in most cases. Cosmetic dentists say that cracking, chipping or discoloration are the most common reasons for tooth veneer replacement.
If you have any questions about porcelain veneers or cosmetic dentistry please call your Roseville dentist today.