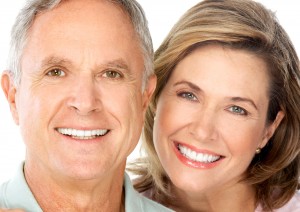 A group of dental practitioners from the University of North Carolina at Chapel Hill were determined to learn whether oral health had any connection with cognitive skills. Following a study, the researchers found a possible connection. For every tooth loss or when suffering from gum disease, people seem to suffer a loss of cognitive function. The findings of the study was published in "The Journal of the American Dental Association."
The researchers gathered data from 6,000 participants aged 45 to 64. Each volunteer was evaluated for the condition of their oral health. Additionally, each was required to take tests that revealed their memory and cognitive skills. The massive amount of data gathered required two years to analyze.
Basic Findings
Of all the study participants, nearly 800 no longer had any remaining natural teeth. Approximately 1,200 of the individuals had fewer than 20 of their remaining natural teeth. More than 700 of the volunteers had visible gum bleeding and oral infection problems.
The cognitive tests were designed to evaluate word fluency, word recall, and number skills. Individuals who had no natural teeth scored lower than all of the other volunteers. Individuals who had substantial tooth loss and gum disease scored lower than the participants who had most or all of their teeth and no evidence of gum disease.
Correlations Between Dental Health and Cognitive Ability
After gathering all of the pertinent subject information, the researchers studied the data in an attempt to find possible connections between oral health and cognition. Poor diet may have contributed to the poor oral health in many of the study participants. Unhealthy dietary choices might have included foods high in fat and sugar while being void of vital nutrients and antioxidants, which then would contribute to cognitive loss.
Conversely, poor oral health may have forced the volunteers to limit food choices that were not especially healthy. Another theory involved the possibility that untreated gum disease, inflammation and infection spread through the blood stream, to the brain and caused problems with thinking ability. General systemic inflammation might have contributed to both poor oral health and cognitive loss.
Cautionary Tale 
While there seems to be a relationship between oral health and mental ability, more information is needed to determine the factors that created the cause and effect along with any long-term consequences. However, the public benefits from knowing that taking care of their teeth and gums throughout the duration of their lives may also ensure healthy long-term cognitive health.