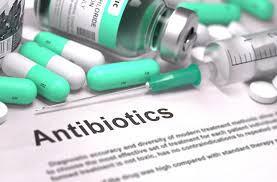 Many patients insist on being written a full 7 to 10 day round of broad-spectrum antibiotics before having a dental procedure performed. Patients hear from their friends, family members, and even some of their doctors that this is a reasonable, necessary precaution to take. From a provider perspective, it is quite understandable why this seems to be a well-reasoned belief. Probably one of the biggest concerns patients tend to express is their fear that bacteria will spread from their mouth or tooth to their bloodstream during a procedure. When bacteria or other foreign matter enters the bloodstream and causes inflammation to heart tissues, it is called infective endocarditis.
The American Heart Association says dentists and dental patients may be overreacting to the fear of infective endocarditis. and that we should reserve antibiotics for cases where infectious disease is more likely. Using antibiotics prophylactic are not only completely unnecessary for most patients, but are often only causing problems for the patient. Antibiotics should typically only be taken where there is a confirmed infection within the body. When patients take antibiotics when they are not sick, they take a risk of developing a condition caused by the medication. Rash and upset stomach are two of the less serious side effects to antibiotics, but there are also serious adverse effects that can result from taking them, as well, such as allergic reactions and life-threatening conditions, such as Stevens-Johnson Syndrome, a severe skin condition that can be fatal. Another reason to be more selective about when to take antibiotics is because of antibiotic-resistant bacteria, which are bacteria that cannot be killed with standard antibiotic treatments. If an antibiotic is used frivolously, the bacteria may develop an immunity to that medication and survive even the most rigorous medications. In cases like these, infections can be more dangerous and will require more serious treatments to be used. Those stronger antibiotics have an even higher risk for causing severe side effects and reactions.
There are, however, cases where a patient may need to take a round of antibiotics before having a dental procedure, but those situations are not common. If a patient has artificial heart values, congenital defects or conditions of the heart, a cardiac transplant, or if they have had infectious endocarditis before, they should be given antibiotics before proceeding with the surgery. The best way to find out whether or not you need to take medication before your dental procedure is to ask your doctor and dentist and have them explain their reasoning.